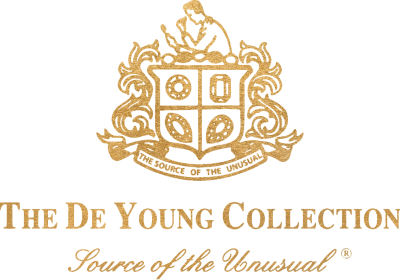 The DeYoung Collection
J. & S.S. DeYoung, Inc. is a 6th generation family business dating back to 1835 when Simon DeYoung, a Dutch diamond cutter, emigrated to Boston.  Simon's son Jacob worked at the Morse Diamond cutting factory in Boston, and then later went into jewelry trading with his son Sydney.  Sydney became a prominent dealer from the 1920's onward and developed an expertise for important and historical jewels.  His nephew Joseph Samuel joined him after World War II and together they further expanded business in both domestic and international markets.  Sydney also donated a vivid pink diamond and rare red diamond to the Smithsonian Institution in Washington, D.C., so they could be enjoyed by the general public. 
Joseph Samuel was considered a leader in the industry and was a member of several trade organizations, as well as serving on the GIA Board of Governors. His daughter Janet and her husband Alan Levy, and their daughter Lauren are now managing the business.  The company continues to be well respected in the industry, and is known for their knowledge and integrity.