Regular price
Sale price
$12,500.00
Unit price
per
Sale
Sold
Description
These Bulgari Sapphire and Rubellite Earrings are a vintage piece from the 1980s. The earrings feature approximately 1.80 carats of pear-shaped blue sapphire and around 6 carats of rubellite tourmaline, set in 18K yellow gold. Measuring at 1" long by .80" wide, these ear clips showcase Bulgari's signature color sense with deep blue cabochon sapphires paired with rich red faceted rubellites, making them an easy-to-wear staple for everyday use.
View full details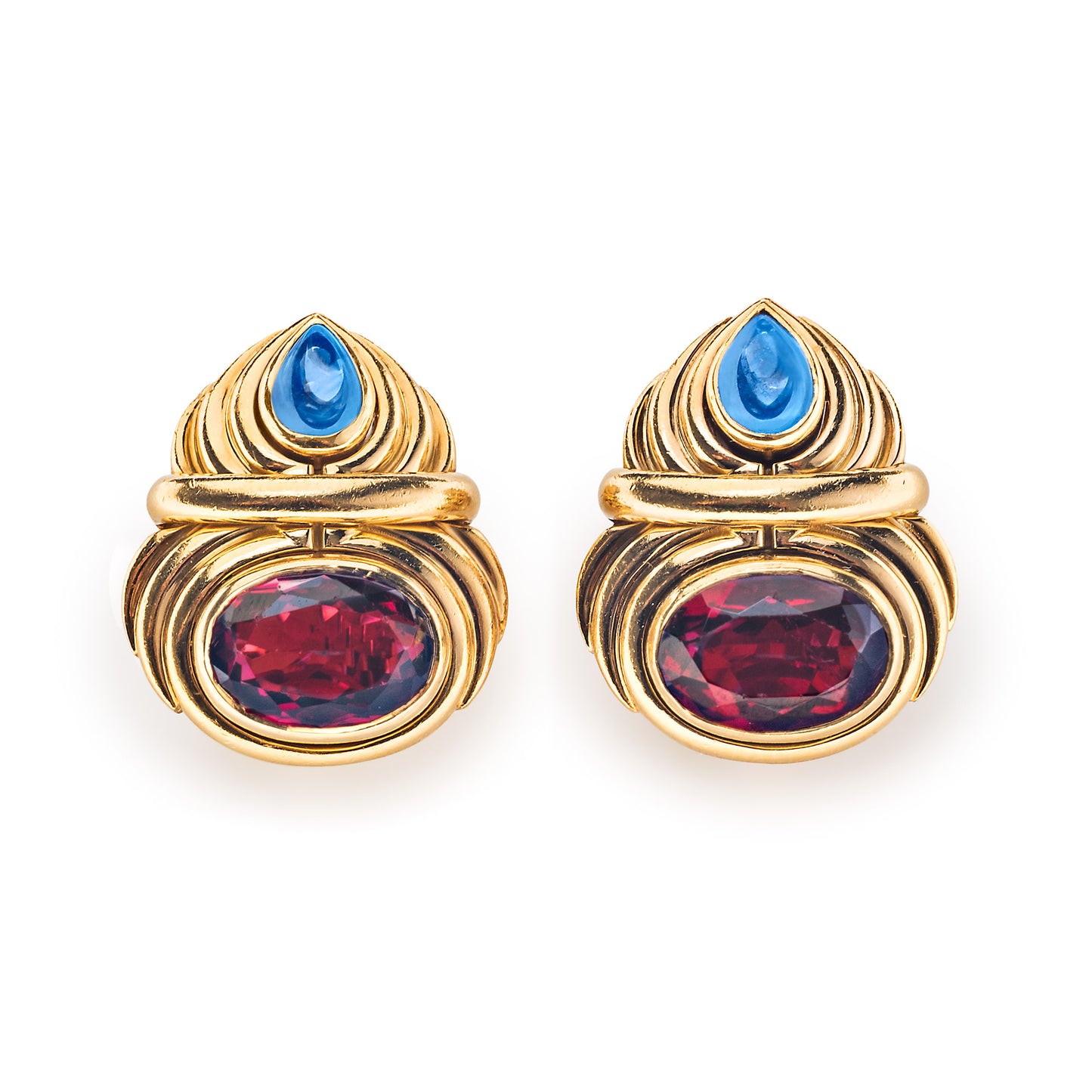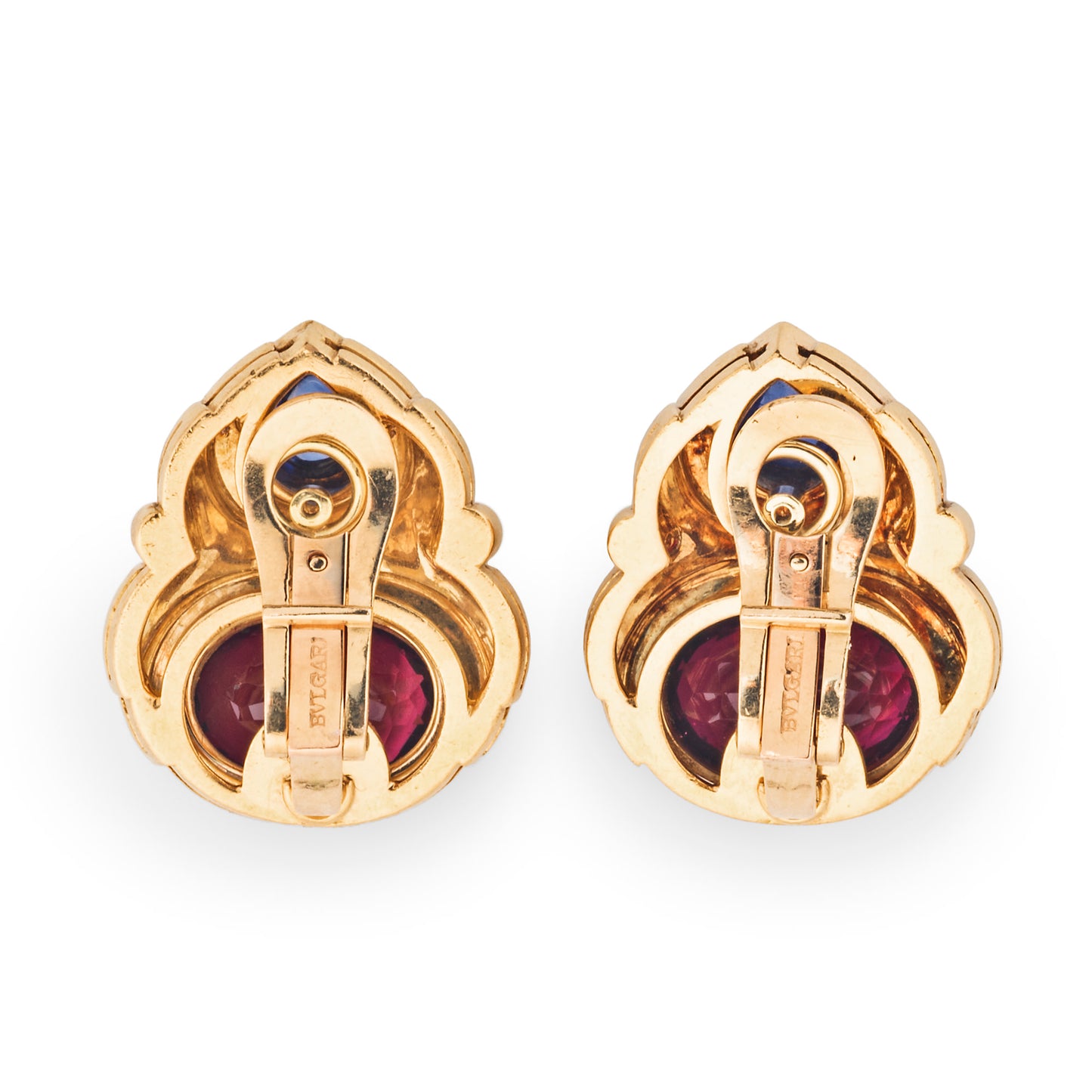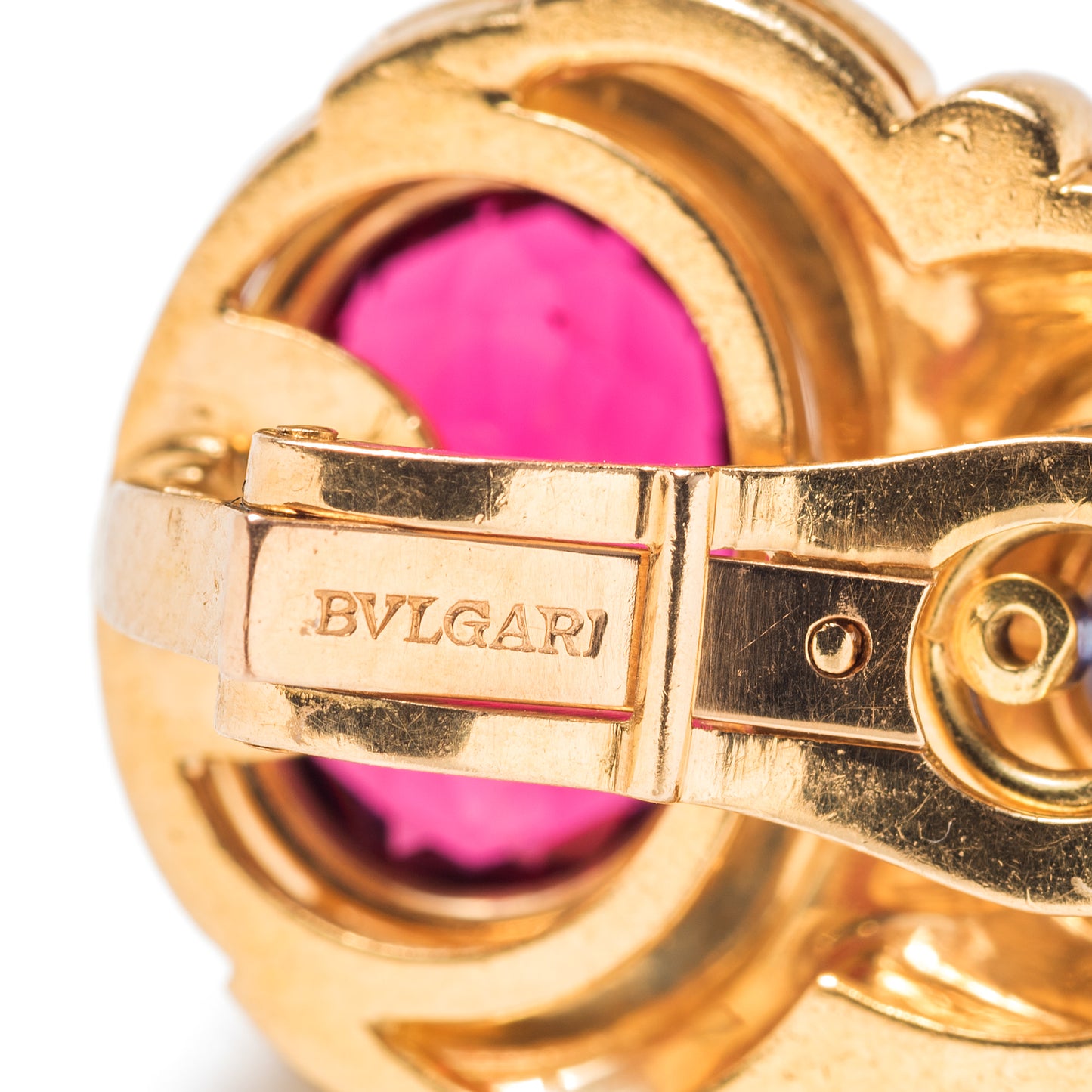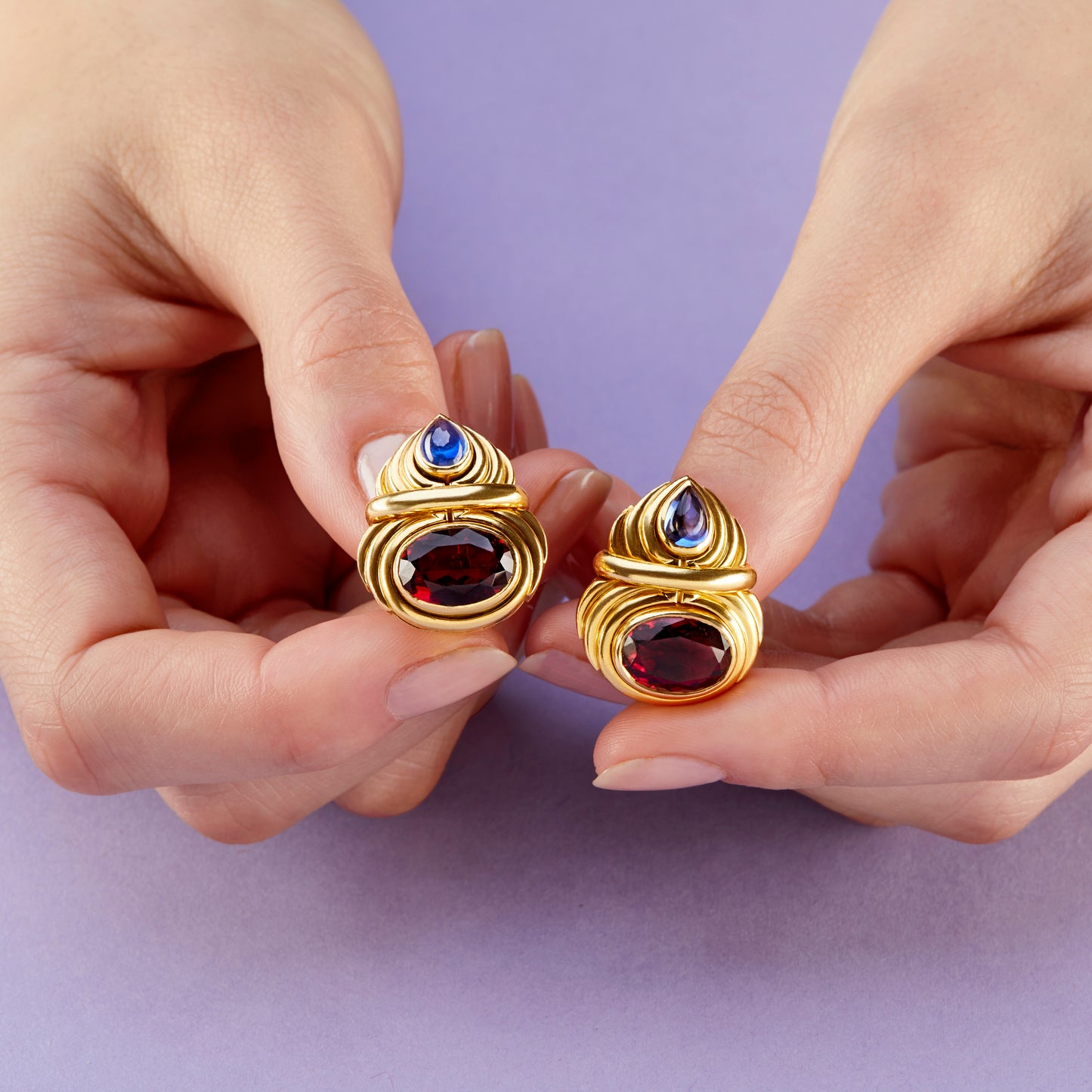 Our Expertise
The Jewelers Circle sources from the most esteemed and experienced dealers in the industry. To ensure items are described accurately, we have a unique partnership with the International Antique Jewelers Association (IAJA) to independently assess each piece of jewelry before it is sent to our clients. Upon successful completion of this careful examination process, a document signed by one of the renowned IAJA experts will be issued and sent along with your jewelry piece.
Secure delivery

Customer service

100% secure payment

Authenticity promise
Frequently asked questions
How is my order shipped?

All items shipped are insured and secured. A signature upon delivery is required to ensure a smooth and safe delivery.
Is there someone I can contact if I have any questions?

Yes, we have a Concierge Team to assist you with any questions. Please call +1.212.580.3091 or email contact@jewelerscircle.com.
Can I trust that my payments are secure?

Yes, we take security seriously and ensure that all payments are safe and protected. If you choose to pay using a credit card, your payment will be handled by our payment provider partner, Stripe, who will securely hold the payment until the return period has passed. If you decide to request a refund within the returns period, the funds will be returned to your original payment method. For bank transfers, the payment processing is also handled in a secure manner.
How is the jewelry authenticated?

The Jewelers Circle works in association with the International Antique Jewelers Association (IAJA) to assess each piece of jewelry before it is sent to our clients. Upon successful completion of this careful examination process, a document signed by an IAJA expert will be issued and sent along with your jewelry piece. Learn more