STOREFRONTS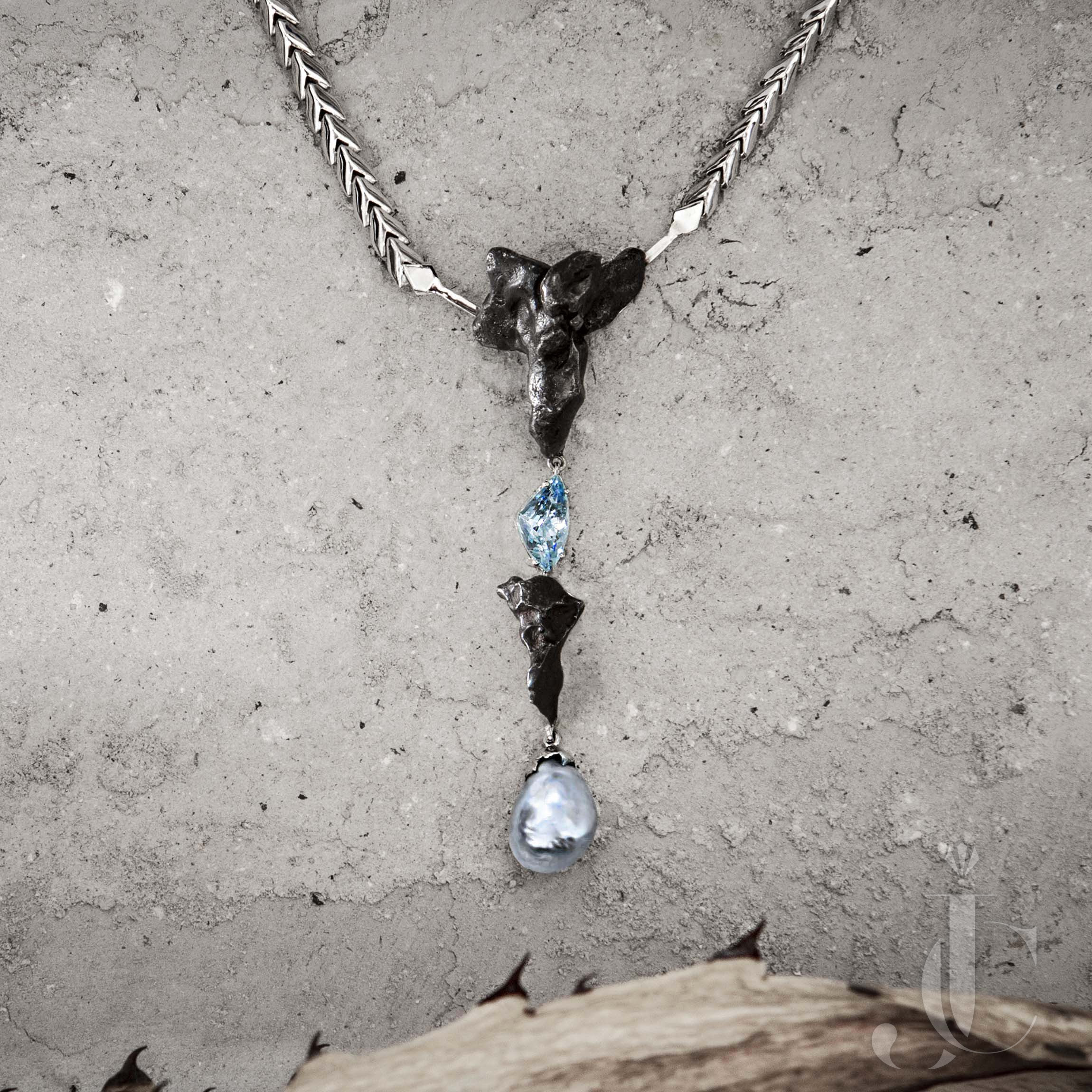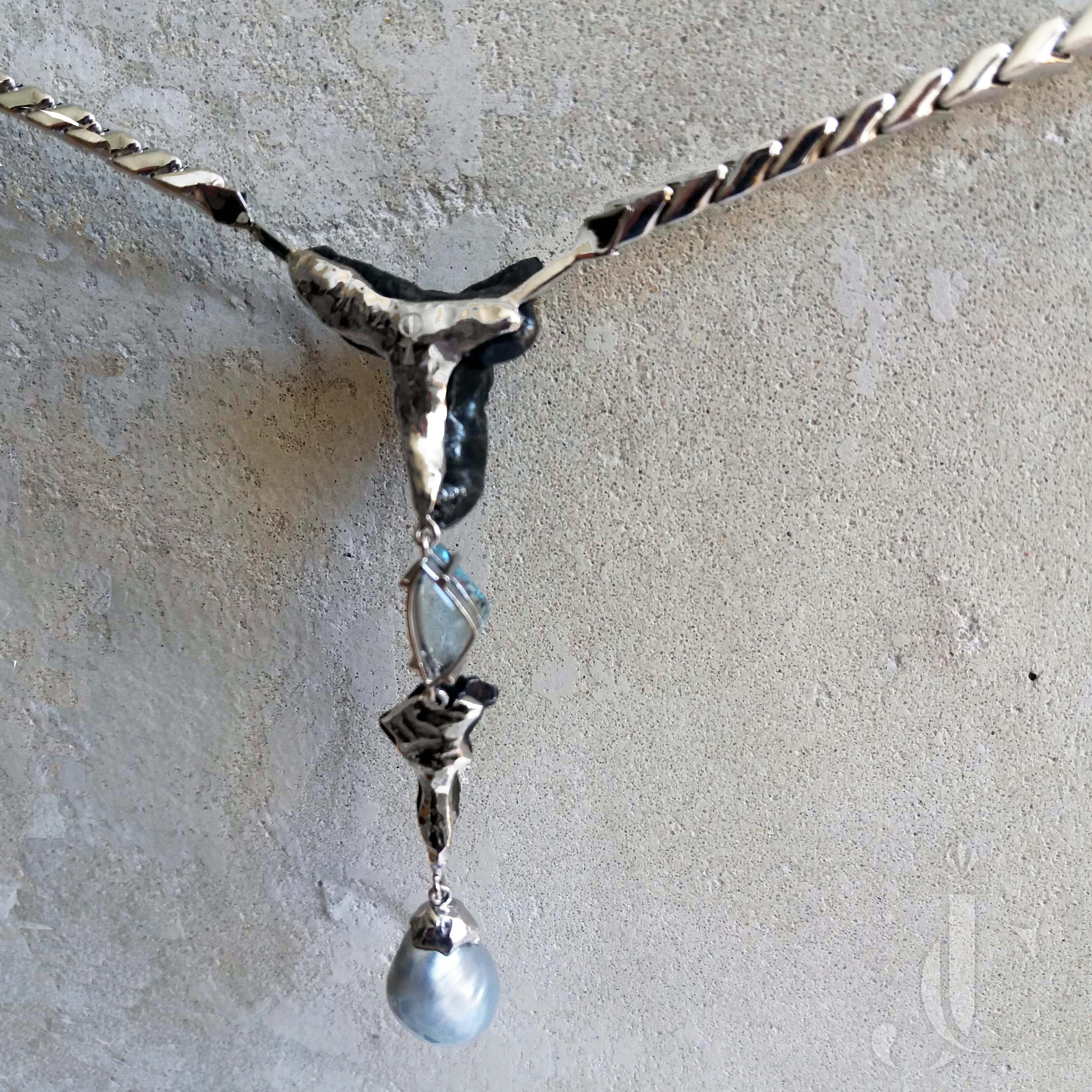 Angel
STOCK # ANGEL-01
SPAIN
STONES
AQUAMARINE, PEARL CULTURED
DIMENSIONS
Meteorite Sijoté-Alín: 22 g • Aquamarine: 2,20 cts. • Baroque blue pearl Fiji AB: 11,80 x 16 mm. • Gold chain 18 K. and 42 cms. long. • Organic structure in white gold. • Total 18 K gold 28 g. Pendant length: 8,5 cms.
DEALER TERMS AND SHIPPING
Payment will be made by bank transfer, and the order will be shipped once the payment has been confirmed.
DESCRIPTION
One-off necklade handmade in Sikhote meteorite, aquamarine, Fiji blue pearl and white gold.

The necklace are delivered with a certificate of the origin and process of realization of the jewel, and another certificate of the meteorite in which its official name and composition are specified.

Note: The buyer is responsible for any taxes and/or duties at arrival. Free shipping.
Each jewel includes a pack, never identical, consisting of a concrete and wood box which in itself is a sculpture.
VIEW ON DEALER SITE
MORE FROM
Rites of Passage
Madrid, Spain