STOREFRONTS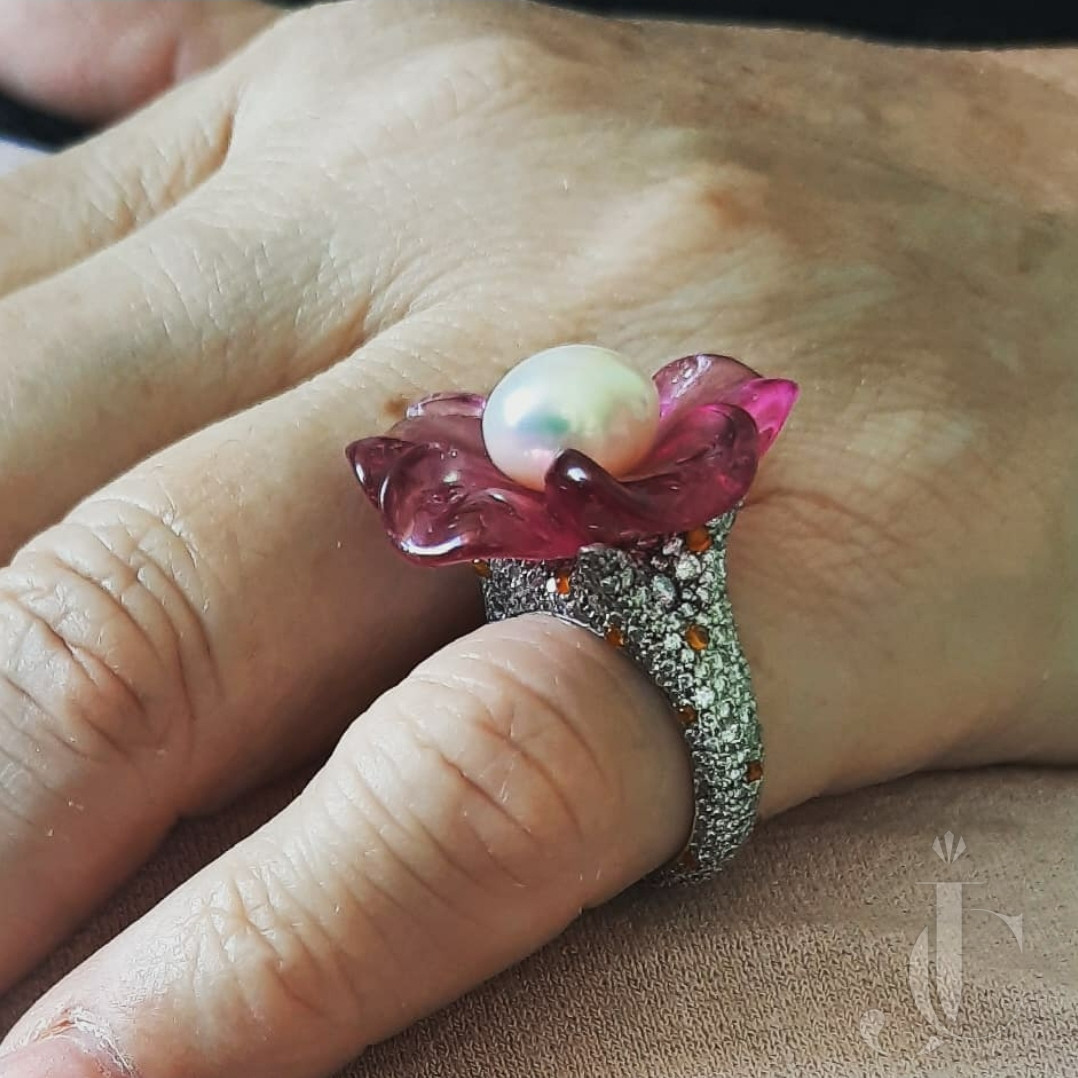 TAFFIN Natural Pearl, Carved Tourmaline, Platinum and Diamond Flower Ring
STOCK # A1829
HONG KONG
STONES
NATURAL PEARL, DIAMOND, TOURMALINE
DEALER TERMS AND SHIPPING
Shipping out of Hong Kong or Melbourne included for invoices over USD $10,000, exclusive of duties and import taxes.
Payment before shipping. Payment upon delivery for fellow exhibitors.
DESCRIPTION
Modelled as a flowerhead set to the centre with a 10mm natural button pearl framed by carved and polished pink tourmaline petals to gallery, shoulders and band pavé-set with diamonds accented with round orange tourmaline cabochons, size M, signed Taffin, maker's mark, numbered TF963.

Accompanied by a GIA natural pearl classification report numbered 1192287746, dated 13 April 2018, stating that the pearl is a natural saltwater pearl with no indications of treatment.
VIEW ON DEALER SITE
MORE FROM
Arts International Inc LTD
Hong Kong, Hong Kong